Federal Minimum Staffing Requirements for Nursing Homes in the Works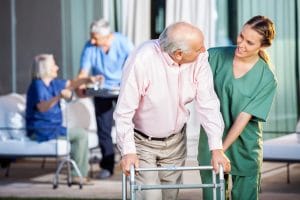 Staffing concerns continue to plague nursing homes in Huntsville and throughout North Alabama. Now the President has presented staffing requirements for nursing homes. Some regulations currently exist, but the bills use vague language, not solving nursing home understaffing issues. Essentially, nursing homes must have enough staff for residents to live their best lives. There is no actual requirement, and nursing home administrators can interpret this jargon in any way it is convenient for the nursing home budgets.
Nursing home understaffing leads to medical issues and a lower quality of life. Many residents suffer excruciating pain because there is not enough staff to care for everyone's needs in a timely fashion. Nursing home staff have been fighting for change for years. Now, the federal government is taking action. Over two decades ago, the government introduced minimum staffing requirements, but the actual minimum staffing requirements implemented are far less than suggested.
One of the biggest hurdles to having appropriate staff is an employee shortage. Many nursing homes find hiring and retaining staff difficult due to low pay and long hours. Nursing home staff burnout has become a real issue. The federal government has yet to outline how the staffing requirement will roll out and if funding for staff will increase. Meanwhile, nursing home residents face abuse and neglect often caused by understaffing. If your loved one suffers from inadequate care, you need a Huntsville nursing home abuse and neglect attorney.
What is the nursing home bill of rights?
On a federal level, nursing home residents have protections in place. There is a nursing home bill of rights curated by the Center for Medicare and Medicaid Services. There is an exhaustive list of rights to which residents are entitled, but a few examples include:
Being treated with respect and dignity
Be informed of treatment options and services in writing before admission
Right to privacy
Right to stay informed about your medical condition
Ability to choose your schedule, activities, etc.
The bill of rights is crucial to have the appropriate care in a nursing home. Residents have specific needs that nursing home staff should meet, and they are entitled to be free from abuse and neglect. When a nursing home resident's rights are violated, they need an advocate on their side.
What are the signs of nursing home abuse and neglect?
There are some telltale signs that abuse or neglect is present in a nursing home. You should look for the following when you speak to or visit your loved one:
Malnutrition
Dehydration
Lacerations
Bruising in the genital areas
Poor hygiene
Ligature marks
Lingering or untreated sores or wounds
Changes in sleeping or eating habits
Cognitive decline
The above list is just a few of the signs that abuse and neglect are happening to your loved one. There is a range of other signs to look for. Many patients cannot articulate their concerns, which is why family members need to take steps to look out for their loved ones.
How do I report nursing home abuse and neglect?
The first step you need to take when you suspect abuse or neglect is beginning documentation. The documentation you provide to your attorney will be critical to your claim. You can write down everything that led to your suspicions. You should also take pictures and videos of any injuries or unsafe living conditions. Create a file that is dedicated to your abuse case. You will need to access this information and ensure it is safe. Evidence collection and retention are the focus of all legal matters; without evidence, your case may not garner favorable results.
To report a nursing home abuse or neglect case, there are several things you will need, including:
Resident's name, date of birth, and social security number
A description of the incident or concern
The location and date when the incident occurred
Physical description of the victim
The person who was responsible for the abuse or neglect, such as their name and other pertinent information
What happened after the incident and how that has affected your loved one
Nursing homes and their staff are responsible for keeping residents protected, healthy, and secure. While there is a shortage, this does not excuse abuse and neglect. If care is lacking, you need to report it.
Why should I file a nursing home claim?
When you suspect or confirm nursing home abuse, you need to file a complaint and meet with an attorney. You will need to file your complaint with the Alabama State Survey Agency if you or your loved one have experienced abuse in a Huntsville nursing home. Some reasons you should file a claim are if a resident has suffered from:
Poor care
Abuse
Neglect
Understaffing concerns
Mistreatment
Unsanitary conditions
Malnutrition and other dietary concerns
If one resident is being abused or neglected, then the chances are that many others are as well. Understaffing is often to blame, but this is no excuse. Care should not decline due to staffing issues. You may be able to file a personal injury claim regardless of what caused the abuse or neglect. You must discuss your options with a Huntsville nursing home abuse and neglect attorney.
Nursing home residents are already facing chronic illness and disease. They need assistance to get through the day. When they are instead met with abuse and neglect, their condition is worsened and can even result in death. There are also psychological concerns that residents will face when their health declines from abuse and neglect.
To discuss your case and possible legal strategies, talk to the Huntsville nursing home abuse attorneys at Martin & Helms. We invite you to call us at 256-539-1990, or complete our contact form to schedule an appointment. We have offices in Huntsville and Decatur, and serve clients in Madison, Athens, and North Alabama.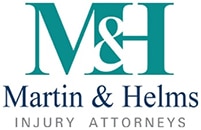 Choosing the right personal injury attorney is an important step in building a better future. You deserve a lawyer who works one-on-one with you, and who can develop a plan for you to move forward. When you choose Martin & Helms, you get Clay Martin and Tara Helms: experienced, compassionate counselors who put your best interests first. We invite you to read more about us.