Can Long-Term Care Insurance Help Protect You from Elder Abuse?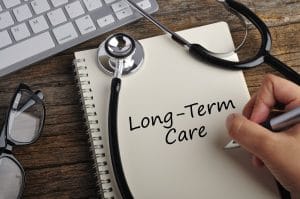 Most of the time when you hear about elder abuse you think about stories that come from nursing homes. Let's face it, those stories are everywhere for a reason; vulnerable adults cannot protect themselves, particularly in environments where they are isolated from those they trust. As people have become more aware of elder abuse they've looked at taking steps to prevent themselves from ever having to be rolled through the doors of one of these aging care facilities.
One way of attempting this is by securing long-term care insurance that can offer you options outside of nursing homes and assisted living centers. Long-term care insurance can be designed to allow you to remain at home and have a caregiver come to you. Will this mean the end for nursing home abuse and neglect cases?
What does long-term care insurance cover?
Medicare and Medicaid only cover a portion of medical expenses, but if you are facing an extended illness or disability and are not independently wealthy, you have two options. Without creative long-term care planning, you could take a bed in any facility that has an opening for you within the budget of your social security and disability benefits payment, or liquidate every asset you have to pay for your stay in an assisted living facility.
If neither of these options is appealing to you, long-term care insurance could be the answer to maintaining your comfort.
These policies may offer:
At-home care that includes a home healthcare worker to assist with daily living tasks, occupational therapy, or rehabilitation.
Adult daycare where you get socialization, activities in line with your abilities, transportation to and from the center, counseling, meals, and other assistance.
Assisted living facility coverage if that's your preference.
Nursing home care coverage if you cannot safely live alone for any length of time.
Short-term hospice care for those who have become terminally ill, which may be provided at a hospice facility, nursing home, or in the comfort of your home.
Compensation for respite care for caregivers who need time off for up to 21 days per year.
These policies may not be effective for those who have an unpredictable pre-existing condition as you won't be covered during the exclusion period.
The cost of long-term care
The older you get, the more expensive long-term care policies become. Once you reach a certain age, you have less time to pay for a policy before you may need to use the benefits. Insurers aren't going to risk not getting paid so many individuals shell out a small fortune for a policy instead of earmarking those funds for a better-quality nursing home.
Other considerations that factor into the cost of a policy include:
Policyholder's age
Maximum annual policy payout
Amount the policy will pay over the policyholder's lifetime
Options or benefits you choose to add
Your current state of health
Per the American Association for Long-Term Care Insurance, as of 2019, for individuals 75 years of age, the pricing changes dramatically. The cost for a man would run $5,585 and for a woman $9,675. For men who are age 55, the current average policy will cost $2,050 per year and a policy for a woman will run about $700 more.
Elder abuse can occur anywhere
Having long-term care insurance that allows you to remain in your home could be a fantastic advantage, when it comes to avoiding abuse and neglect that runs rampant in our nursing homes and assisted living facilities. That said, it depends on the caregiver you let into your home as to whether you will truly be exempt from coming to any harm.
You are in your own familiar surroundings but if you are entirely dependent on one person to care for  you and have little to no outside contact with anyone else, it can be just as much a risk. Furthermore, your home may contain valuables that you won't have room to take to a nursing home, which can easily go missing if nobody is keeping tabs on the caregiver. Likewise, you could have a relative who doesn't have your best interest at heart who uses the caregiver and your physical condition to gain access to you and your home with the intent of causing you harm to gain financial control.
Nursing home abuse and neglect really covers the broad spectrum of harm caused by the hands of any third-party elder care service. Since home healthcare workers fall into this category, we are certainly not going to see the end of abuse claims. In fact, using the wrong caregiver may increase the likelihood of other all forms of elder abuse occurring.
If you or someone you know has been injured by an individual caregiver or facility, the caring nursing home abuse and neglect attorneys at Martin & Helms work with victims to obtain the fair compensation and justice and you deserve.
Schedule your free consultation in our Huntsville or Decatur office today by calling a caring member of our legal team at 256.539.1990 or by reaching out to us through our contact form. We protect clients in Huntsville, Decatur, Athens, Madison and all of North Alabama. We take cases on a contingency fee basis so there is no cost to you unless we win.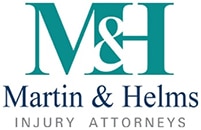 Choosing the right personal injury attorney is an important step in building a better future. You deserve a lawyer who works one-on-one with you, and who can develop a plan for you to move forward. When you choose Martin & Helms, you get Clay Martin and Tara Helms: experienced, compassionate counselors who put your best interests first. We invite you to read more about us.