Food Supply Resources for Alabamians during (and after) the COVID-19 Pandemic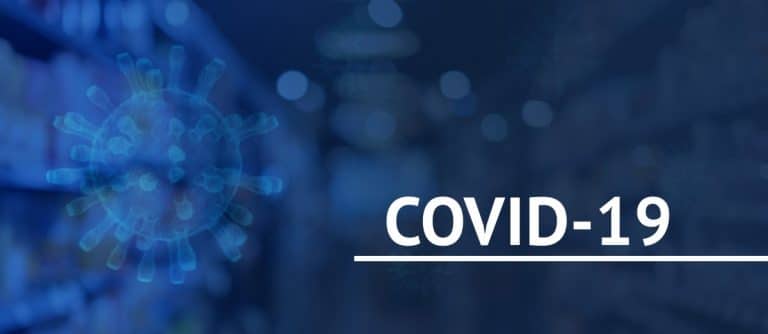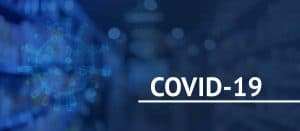 The COVID-19 crisis is a new type of challenge for Americans. People all over the country are worried about their loved ones, and how they're going to make ends meet. Recently, news reports have started airing that say the country could be facing food shortages soon, since many large-scale agribusinesses are unable to get their products to market.
Alabama is feeling that pressure too. Approximately 1.8 million Alabamians live in areas of the state in which there is not a readily available supply of fresh food – a sobering statistic. No one in Alabama should go without healthy food choices. Luckily, there are groups all over the state who are dedicated to helping local communities get the healthy food they need, when they need it.
The Food Bank of North Alabama is located in Huntsville, and has been serving the community since 1984. They supply close to 9 million pounds of food each year to 11 different counties, and partner with 24 different organizations in Huntsville alone.
You should contact these organizations, or look up their websites (when applicable) to find out which days they are distributing food:
Salvation Army- Huntsville

305 Seminole Dr SW

Huntsville, AL 35805

Wrestling the Odds @ Hope Community Church

1111 Pulaski Pike NW

Huntsville, AL 35805

Metropolitan Community Worship Center

1116 Church St.

Huntsville, AL 35801

Freedom House Church

403 Treymore Avenue NW

Huntsville, AL 35811

HAP Huntsville Assistance Program

1001 Monroe Street SW

Huntsville, AL 35801

Mt. Calvary SDA

1100 Meadow Drive

Huntsville, AL 35816

Rose of Sharon

723 Arcadia Cir NW

Huntsville, AL 35810

Next Generation Giving

3409 Venona Ave NW

Huntsville, AL 35810

Manna House

2110 Memorial Pkwy. SW

Huntsville, AL 35801

St. Paul United Methodist Church

3250 Dunn Drive

Huntsville, AL 35805

Risen Life Church

2212 Jordan Ln SW

Huntsville, AL 35805

St. Luke Christian Church

1800 Sparkman Drive

Huntsville, AL 35816

Life Church Huntsville

2300 S. Memorial Parkway SW

Huntsville, AL 35801

Ministerio Restauracion Internacional "Bread & Love Ministry"

2998 University Dr. NW

Huntsville, AL 35816

Wellstone Ctr CARES Pantry

4040 S. Memorial Parkway

Huntsville, AL 35802

Fellowship of Faith

3703 Memorial Parkway NW

Huntsville, AL 35810

Lincoln Church of Christ

1307 Meridian St.

Huntsville, AL 35801

Valley Gardens Activity Center

3601 Bob Wallace Av.

Huntsville, AL 35805

Downtown Rescue Mission

1400 Evangel Drive

Huntsville, AL 35816

Fellowship Presbyterian Church

3406 Meridian St.

Huntsville, AL 35811

St. Joseph Catholic Church- St. Vincent dePaul

2300 Beasley Avenue

Huntsville, AL 35816

First Assembly of God: House of Every Nation

3700 Bob Wallace

Huntsville, AL 35805

First Seventh Day Adventist Church Food Pantry

399 A Executive Drive

Hunstville, AL 35816

Heaven's Store House

5500 Adventist Blvd

Huntsville, AL 35896
In addition to these organizations, Alabama is also part of the Pandemic Electronic Benefit Transfer (EBT) program under the Families First Coronavirus Response Act (FFCRA). The Pandemic EBT helps families ensure their children have healthy food to eat. The program will:
Allow parents and guardians to pick up mealsto bring home to their kids;
Temporarily waive meal times requirements to make it easier to pick up multiple-days' worth of meals at once;
Allow meals to be served in non-congregate settings to support social distancing;
Waive the requirement that afterschool meals and snacksserved through certain programs be accompanied by educational activities to minimize exposure to the novel coronavirus; and
Allow states, on an individual state-by-state basis, to serve free meals to children in allareas, rather than only those in areas where at least half of students receive free or reduced-price meals.
You can learn more about the Pandemic EBT program here.
Additional organizations outside of North Alabama
If your loved ones live outside of North Alabama, there are organizations that can help them, too. Community Food Bank of Central Alabama helps support families in the state and provides food for over 200 partner agencies such as food pantries, soup kitchens, and shelters.
The West Alabama Food Bank works throughout the year to bring hunger to an end by receiving donations, and storing and delivering food in a safe manner to various hunger relief efforts. This food bank operates a 52,000 square foot warehouse with frozen storage in an onsite cooler.
Finding healthy food options when the pandemic ends
Things are hard now because of COVID-19, but we know that they can be hard for some families even when there is no pandemic. Alabama has taken steps to make sure you can get the good food you need for you and your family. The Alabama Cooperative Extension System offers a wealth of resources for nutrition and health, and the Alabama Farmers Market Authority offers a map of markets in every county.
Martin & Helms is here to help the citizens of the communities we serve throughout Alabama. We are here to provide you with support if you need help during this trying time. Please call us in Huntsville or Decatur at 256.539.1990 or take a moment to send us a message through our contact form. We serve North Alabama, including Madison and Athens, and throughout the Tennessee Valley.