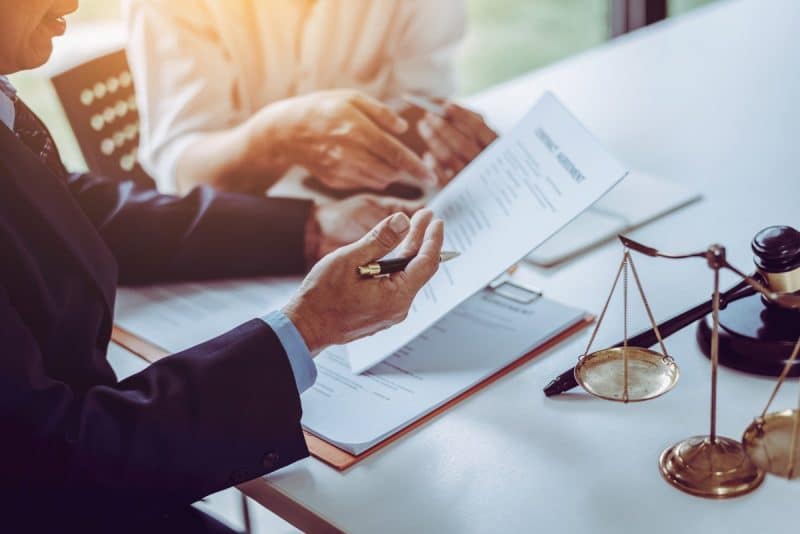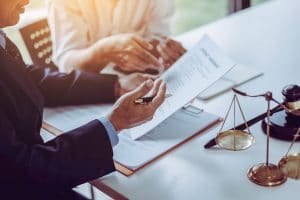 At Martin & Helms, our Huntsville personal injury lawyers have been helping victims of negligence and wrongdoing get justice for years. We work with investigators, product safety engineers, your doctors, and others, when necessary, to help prepare your case for negotiation and trial. As much as we advise clients and help them prepare, sometimes the best results are obtained when clients do their most to be prepared as well.
But if you're not a lawyer, it can be hard to know what you can do to help your own case. A lot of is really common sense, but we wanted to put together a few important ideas designed to help you be a proactive part of your case.
Helping us help you more effectively
Some of the many ways clients can help their lawyer with their personal injury case are:
Being honest with your lawyers. That is why Alabama, like other states, has the doctrine of lawyer-client confidentiality. Clients should feel confident that their conversations with their lawyer won't be disclosed to other people unless the client consents to the disclosure. We need to understand the weaknesses of your case as well as the strengths. Many weaknesses, we can overcome or counter with legal arguments or factual arguments – if we know of any potential weaknesses before we speak with the insurance adjuster or defense attorney.
Treating with your doctor and keeping your appointments. Personal injury cases are not a time to be a hero and suffer with your pain instead of getting medical help. You need to treat with your doctors immediately and keep your appointments so that you can get the best medical care possible. If you don't see your doctors, the insurance company will argue that you must not be hurting that much – that you don't have substantial pain or suffering.
Getting off your social media accounts. Anything you post to Facebook, Twitter, Instagram, or other social media accounts can be used against you. You should never discuss your case on social media. Defense lawyers will ask to see your social media postings. If you post a smiling picture or a picture of you walking in the park, the defense team will argue that you're not being honest about the effects the injury has had on your life.
Providing the requested information to your lawyer. During the course of your case, you will need to fill out forms such as medical authorizations. Your lawyer needs these documents to help get the information needed from your physicians and employer. Make sure to get us any updated information we need, so that we can keep your case moving forward.
Checking your emails and voicemails. This one might seem obvious, but you'd be surprised how many times clients miss important phone calls, texts, or messages because they forget to check their voicemail, or they don't save our telephone number in their phones. We promise: we are not spam. What we are is the link between you and important information about your case, court dates, medical records, and so forth.
Asking us questions. We're here to serve you. We handle cases every day. Accident victims, hopefully, are only injured once. The more questions you ask, the less anxious you'll feel about your case. We know there's a lot of information out there – well-meaning friends, social media sites – but trust us when we say that we know what we're doing, and we know your case as well as you do. If you have questions, ask us.
Being punctual. Showing up late for court or mediation can get you in a world of trouble. Not showing up at all is even worse. Allow for extra travel time, and make sure to get where you need to be. We understand that sometimes, there are circumstances you can't control, like a car accident or a sick child – but if that happens, call us right away. Rescheduling a court date will prolong your case, but if you've got an unavoidable reason, it will be easier to reschedule.
Being patient. Clients should understand that lawyers don't normally try to resolve your case until liability can be established and the full extent of your medical injuries is clear. The legal process takes time because for every action by your plaintiff's lawyer, there will be an opposite reaction by the defense lawyers. It will take time to get the compensation that you deserve.
At Martin & Helms, P.C., our skilled Huntsville personal injury lawyers guide you through each stage of the negotiation and litigation processes, so you understand what happens next, and so you're prepared for every step. We have the experience and resources to help you get justice. For help, call us at 256-539-1990, or fill out our contact form to schedule a free consultation. Martin & Helms, P.C. meets with clients in Huntsville and Decatur, or other locations when necessary. We help clients in Athens, Madison, and across North Alabama.