Roundup Maker Agrees to Pay Almost $11 Billion to End Thousands of Cancer Claims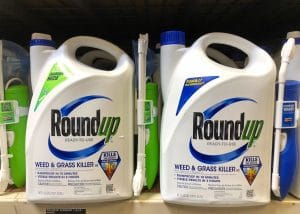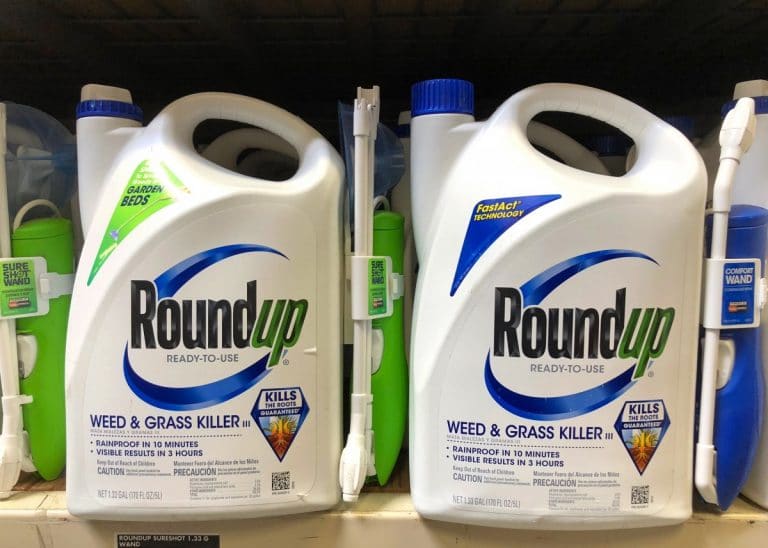 Bayer, the manufacturer of Roundup weed killer, has been loaded down with thousands of claims alleging the company's flagship product causes cancer. When Bayer purchased Monsanto for $63 billion, the pharmaceutical giant inherited those lawsuits. The New York Times reports that the company, in a massive settlement, has agreed to pay nearly $11 billion to settle these claims. In the meantime, the company continues to sell its Roundup products without attaching warning labels about the product's health and safety risks. It continues to claim that Roundup is safe for use.
Announced on June 24, the agreement constitutes one of the largest settlements ever agreed to in U.S. civil litigation history. Based on the damages suffered by various clients, those clients will receive corresponding payments, ranging from $5,000 to $250,000, according to the New York Times report.
Roundup litigation
The settlement provides compensation in about 95,000 cases. It provides $1.25 billion for possible claims in the future from Roundup customers who may acquire non-Hodgkin's lymphoma, a type of cancer suffered by other plaintiffs making claims against Bayer. Many plaintiffs did not agree to join this massive settlement, constituting some 30,000 claims.
A couple of recent notable settlements in the litigation against Bayer concerning its Roundup product include:
In 2018, Dewayne Johnson received a $289 million settlement from a California state court. Johnson, a school groundskeeper, alleged that his cancer was caused by glyphosate, the active ingredient in Roundup. Jurors in the case agreed that Monsanto had not provided proper warning to consumers about the risk of using the product.
In March 2019, a couple received a $2 billion jury award after arguing that the non-Hodgkin's lymphoma they acquired was the result of using Roundup.
Also in 2019, a homeowner in San Francisco was awarded $80 million as a result of illness he contracted after using the weed killer on his property.
Subsequent to these decisions, Bayer appealed the verdicts and each of the three awards was reduced.
Bayer is banking on science to save it
The company, in an effort to prevent further Roundup litigation claims against it in the future, is pursuing a strategy that allows an independent scientific review to determine whether or not Roundup causes cancer. The panel will likely consist of independent scientific experts chosen by both sides. Bayer is taking a calculated risk that the scientific consensus of the panel will land on its side. It is basing its hope on the fact that many regulators across the world, including the U.S. Environmental Protection Agency (EPA) and the European Chemicals Agency (ECA) have identified glyphosate as non-carcinogenic.
However, the cancer research arm of the World Health Organization (WHO) in 2015 determined that glyphosate is a "probable carcinogen." In addition, three juries in the U.S. who reviewed scientific evidence from both sides of the argument determined that Roundup does cause cancer.
The review process conducted by this panel will likely take four years at a minimum. Bayer has agreed to pay $1.25 billion to help fund the panel's research. Bayer and anyone who has used Roundup prior to June 24, but who has not developed cancer will be bound by the findings of the panel.
If the panel determines glyphosate does not cause cancer, the users of the product will not be permitted to sue. However, if the panel identifies glyphosate as carcinogenic, the company could face a mountain of additional legal claims.
Our experienced Huntsville product liability attorneys at Martin & Helms, P.C. are here to help you if you have suffered an illness from using Bayer's Roundup weed killer product. To schedule a free evaluation of your case, call us today at 256.539.1990 or leave us a message through our contact form. We offer our services to injured clients throughout North Alabama, including Huntsville, Madison, Decatur, and Athens.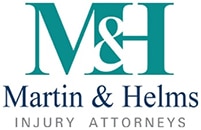 Choosing the right personal injury attorney is an important step in building a better future. You deserve a lawyer who works one-on-one with you, and who can develop a plan for you to move forward. When you choose Martin & Helms, you get Clay Martin and Tara Helms: experienced, compassionate counselors who put your best interests first. We invite you to read more about us.