The Injury Risks Associated with Off-Road ATV Riding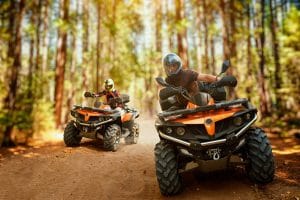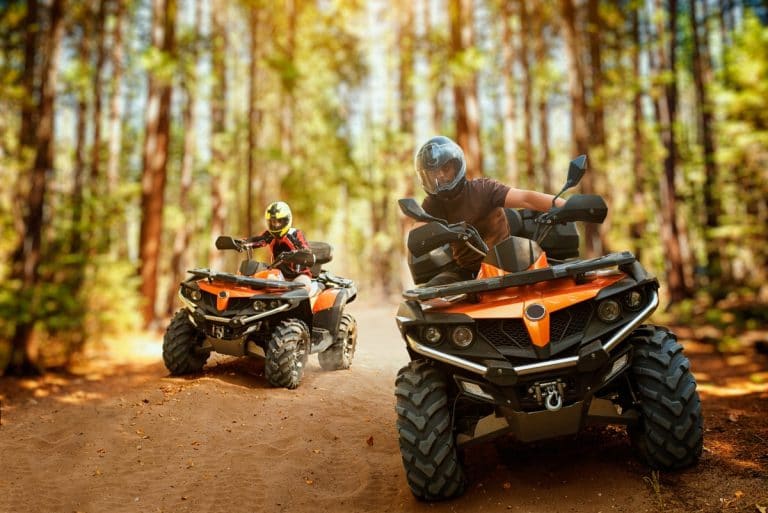 Enjoying the outdoors is a pastime in Alabama. One of the outdoor activities enjoyed by many people is riding all-terrain vehicles (ATVs). Although  riding these vehicles can be fun and exhilarating, it takes just one error in judgment or unfortunate turn of events on difficult terrain to cause a serious accident.
According to the Consumer Product Safety Commission in its Annual Report of ATV-Related Deaths and Injuries, between 1982 in 2016, there were 15,744 ATV-related fatalities. This included 3,353 ATV-related fatalities of children below the age of 16. That accounts for more than one-fifth of all reported ATV-related deaths.
In 2016, according to the CPSC, about 81,800 ATV-related emergency room injuries occurred in the U.S. More than one-fourth of these injuries occurred in children under the age of 16. The parts of the body affected by these emergency department-treated injuries include:
The arm – 29%
The head or neck – 29%
The leg – 22%
The torso – 21%
Legal protections for ATV injury victims
Victims can face a number of serious consequences as a result of an ATV injury. These include loss of the ability to work, excessive hospital bills, long-term or permanent disability, and mental anguish, among others. The circumstances of an ATV accident determine how a victim should proceed in recovering compensation.
If another person – an ATV rider – was negligent and caused your accident and injury – you may choose to file a personal injury lawsuit against the liable party. However, if the accident was caused by a defective component in the ATV, you may choose to file a products liability claim in accordance with the Alabama Extended Manufacturer's Liability Doctrine (AEMLD). An experienced attorney can help find any additional claims available to you as an injured ATV rider.
Under Alabama law, the rule of joint and several liability applies. As a result, if more than one individual or entity is responsible for your injury, any one of the defendants may be liable to pay full damages. For example, if a part manufacturer and the ATV manufacturer both carry liability for your injury, one or both could be held responsible for paying the entire monetary award in your case.
If you were injured in an ATV accident, you may be eligible for both compensatory and punitive damages. Compensatory damages will compensate you for the costs associated with your injury in a negligence or product liability case. Punitive damages are designed to punish the defendant for egregious actions and warn others in the future of repeating those same or similar actions. If you bring a wrongful death lawsuit in Alabama against someone for the loss of a loved one, you will only be entitled to punitive damages. In addition, most of these lawsuits carry a two-year statute of limitations.
If you have sustained an injury in an ATV accident due to the negligent or reckless behavior of another party, our experienced Huntsville personal injury attorneys at Martin & Helms, P.C. are here to fight for the compensation you deserve. We can investigate your case and pursue the justice and monetary recovery you are owed under the law. To set up an appointment to discuss your case, give us a call today at 256.539.1990 or use our contact form. We accept cases from injured persons throughout North Alabama, including Huntsville, Athens, Decatur, and Madison.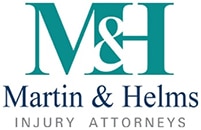 Choosing the right personal injury attorney is an important step in building a better future. You deserve a lawyer who works one-on-one with you, and who can develop a plan for you to move forward. When you choose Martin & Helms, you get Clay Martin and Tara Helms: experienced, compassionate counselors who put your best interests first. We invite you to read more about us.