The Signs of Human Trafficking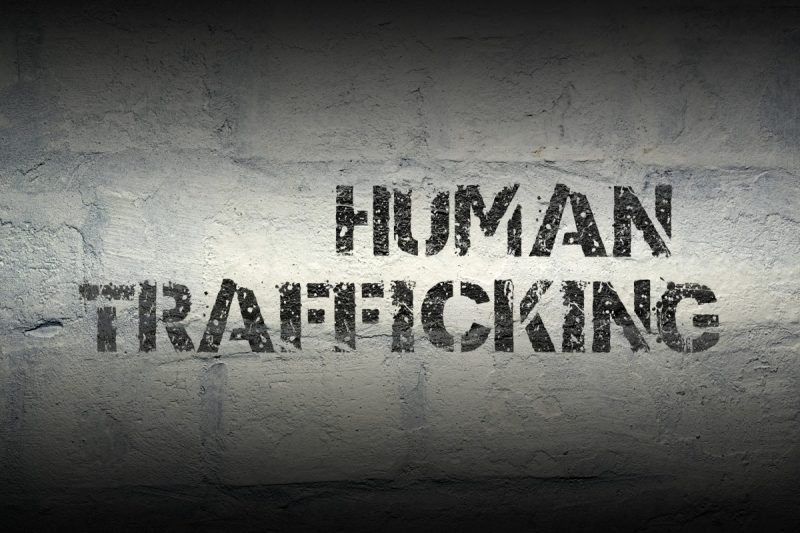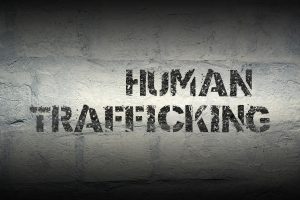 The stories are crushing.
"I was just blindly…I just…was just going along with going there. And, the hospital recognized me as a trafficked victim. And, they asked me 'Ma'am, have you been trafficked? Are you being trafficked currently?' And, I just remember breaking into tears, and just crying, and like…just, finally someone had a name for it. Someone had a name for the torment I'd been just been through."
This woman is not alone. Alabama Public Radio's special report on sex trafficking detailed this story and many other stories like it. The woman trusted her trafficker who said he was just giving her security. He provided a hotel room and food. He then used the code words that trafficking victims hear all too often – "What I want from you…" She said in order to stay in the hotel, take a shower, and eat – she had to do drugs, couldn't see her kids, and contemplated death.
Traffickers are sometimes strangers who drug their victims. They include relatives of the victim. Some traffickers are landlords who demand sex with a woman or her kids if she can't pay the rent. Trafficking includes women, men, boys, and members of the LGBTQIA+ community. Many trafficking victims, according to the Executive Director of a Huntsville shelter, are kids who identify as bisexual because they've been sold to both men and women.
Traffickers often focus on people who have been abused as a child. Many use cybercrime to attract their victims and to manage the sexual encounters. The South handles trafficking differently than other parts of the country, the Executive Director of another trafficking center told APR. She said, "In the Midwest, it's very much like 'let's fix that, what can I do about that?'" she said. "In the South, it's very much like 'Oh, I wish you had not told me about that. I did not want to know that.'"
The results of a University of Alabama study
This is not a "somewhere else" problem. Trafficking is an Alabama problem, and we need to face the facts about how much of a problem it is.
According to a University of Alabama research project, 1,200 suspected victims of trafficking requested that the police or state agencies help Alabama victims in 2017. That number of sex trafficking victims is believed to be just the tip of the iceberg. Advocates for trafficking victims believe that there may have been as many as 12,000 trafficking victims in Alabama in 2017. One of many alarming statistics that University of Alabama cited was that in 2017 alone, there were 641,000 trafficking advertisements on the Internet.
Recognizing the techniques used by sex traffickers
The head of the University of Alabama research project spoke with numerous victims. His study found that a large number of professionals are "running across victims of human trafficking, but not identifying them and seeing them as victims of human trafficking."
Shared Hope International of the office of the Nevada Attorney General offer lists of terms and signs, outside of the typical use of "pimps" and "johns" associated with prostitution. Some of the examples include:
Referring to the operation as a "family," and the trafficker as "Daddy"
Using specific tattoos to denote "ownership"
References to the "circuit," a system of cities where women, children, and men can be trafficked
Employees living in their workspaces
Victims showing signs of:

Malnourishment, poor hygiene, and poor dental or physical health
Physical abuse
Drug abuse

Lack of official identification documentation
Many of the strategies used to track terrorism, opioid and fentanyl trafficking are now being used to try to understand the scope of sex trafficking. Victims have the right to file personal injury claims against their traffickers in civil court, and there are resources available to help people cope with their trauma, and reintegrate with society.
At Martin & Helms, P.C., our experienced Huntsville injury lawyers understand the trauma and horror of forced sex work and sexual assault. We work with psychologists, behavioral counselors, and other medical professionals so that victims of these crimes can begin to get the help they deserve, and a prognosis of their long-term needs. We work with law enforcement and witnesses to civilly hold the wrongdoers accountable for these awful offenses.
To learn your rights when sex trafficking robs you of your life (or the life of a loved one), call our experienced and compassionate lawyers to schedule an appointment. You can reach us at 256-539-1990, or complete our contact form. We have offices in Huntsville and Decatur, and represent victims of any type of assault or abuse in Athens, Madison, and across North Alabama.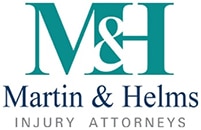 Choosing the right personal injury attorney is an important step in building a better future. You deserve a lawyer who works one-on-one with you, and who can develop a plan for you to move forward. When you choose Martin & Helms, you get Clay Martin and Tara Helms: experienced, compassionate counselors who put your best interests first. We invite you to read more about us.