Valuable Tips for Fire Safety and Prevention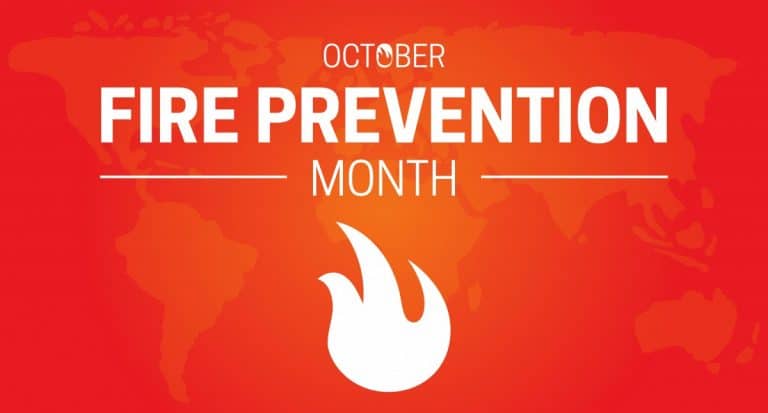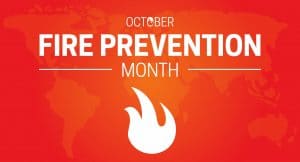 October is Fire Prevention Month, and local fire departments and national organizations are getting out the message to the general public about the importance of fire safety. Regardless of whether you are a homeowner, other property owner, or business owner, October is a great time to review your fire safety plan and ensure you and yours are properly protected against fire dangers.
NFPA's Campaign for Fire Safety Month
The National Fire Protection Association (NFPA) is promoting 2020 campaign for Fire Safety Month with the slogan – "Serve Up Fire Safety in the Kitchen." First Alert is also piggybacking on the NFPA's fire safety message this month with its own theme – "Be Ready for the Unexpected." The fire protection product company is urging homeowners and families to upgrade various aspects of their fire safety systems and plans, including the addition of fire extinguishers and the installation of smoke and carbon monoxide (CO) alarms.
Fire alarms
Fire safety recommendations include the placement of smoke and CO alarms on every level of the home, including inside and outside of every bedroom, and in the basement. Alarm batteries should be replaced every six months and tested on a routine basis. All battery-powered alarms that are hardwired should have a battery backup to maintain protection when the power goes out. A common practice is to change batteries in fire detectors two times per year, when the time changes.
Fire extinguishers
It is also important to place fire extinguishers at every level of the home – kitchens and garages are especially important areas to have these devices quickly accessible. The leading cause of home fires is cooking left unattended, according to the NFPA. At this time, with COVID-19 still an issue across the nation, more people are home for longer hours, which likely means more cooking time at home. This makes it even more important to stay alert and employ proper fire safety measures in the home. Beyond having fire extinguishers in place, knowing how to use them is just as important. Make sure you and family members understand how these devices are to be used and under what conditions they may be used.
Fire escape plan
Everyone within a household, including children, should learn about and participate in a fire safety plan, including an emergency escape plan. An escape plan should identify two exits from each room, including the doors and windows. Also, the family should designate a location outside to gather if a serious fire emergency happens. Families should practice their fire escape plans at least two times per year.
If you own or manage a commercial property, now is a great time to have all of your smoke detectors, CO detectors, sprinklers, and other fire safety devices checked, repaired, or upgraded as needed. Also, it is an opportune time to reeducate your residents and/or staff on fire safety procedures and evacuation plans. Depending on the size of your business or organization, you may want to form a committee to regularly review procedures and policies, and educate your team during required meetings. In addition, you can coordinate with the local fire department to rehearse fire drills.
If you have sustained burns or smoke inhalation injuries from a fire or explosion as the result of another person's negligence, the experienced Huntsville personal injury attorneys at Martin & Helms are here to help you recover just compensation. To set up a free case review, call us today at 256.539.1990 or complete our contact form. We maintain offices in Huntsville and Decatur from which we serve Madison, Athens, the rest of North Alabama, and the Tennessee Valley.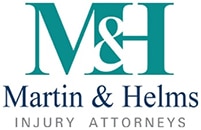 Choosing the right personal injury attorney is an important step in building a better future. You deserve a lawyer who works one-on-one with you, and who can develop a plan for you to move forward. When you choose Martin & Helms, you get Clay Martin and Tara Helms: experienced, compassionate counselors who put your best interests first. We invite you to read more about us.