Ways to Stay Active and Mentally Sharp while Sheltering in Place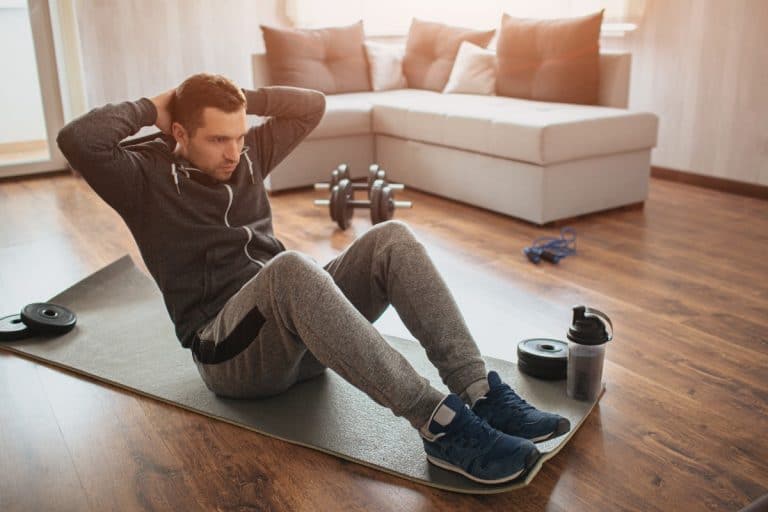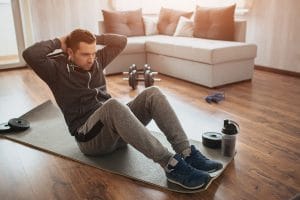 Regardless of the state in which you live, during this current coronavirus outbreak, you have likely been asked – or more accurately, forced – to abide by social distancing guidelines and remain at home as much as possible. At the beginning of the outbreak, the idea of staying home and even working from home may have sounded appealing. However, as the weeks of self-quarantining rack up, the novelty of staying cooped up at home, enjoying extra privacy, and lounging on the couch may have started to wear thin – even for some homebodies.
Below are some practical tips and activities you can engage in during your free time at home to help reduce the lethargy associated with self-quarantining during this pandemic:
Make a dent in that pile of books
The daily hustle and bustle of work and travel can consume away the time many of us would like to use to simply read more. With the extra time you may have available during the COVID-19 outbreak, you may want to use some of it catch up on your reading. For some this may include reading the Good Book more than they ever have before. Others may want to also increase their knowledge in a particular subject – maybe history, or science, or something that increases their intelligence about a certain issue. Maybe you just want to slip through gardening magazines or what booksellers call "beach reads." There are so many convenient tools today to consume information, including traditional physical books, online articles, or digital books on a tablet or laptop.
And if there's nothing in your pile, this might be a good time to start a reading program with your kids. You can read to your little ones, or ask them to read aloud to you. If your children are older, maybe you can start a family book club. If you or your children are artistic, why not create an illustrated story together?
Physical exercise
While it is true that your local gym is probably closed during this time, you can use this time to start a new regimen. Relaxing at home often accompanies remaining sedentary, which means you will be sitting, reclining, or lying down much of the time. The natural inclination to hardly ever leave these positions is real during this time of quarantine.
However, even if you are working from home at this time, it is important to take some breaks for exercise. This may include a brisk walk or run outside, an indoor workout that includes jumping jacks, push-ups, and stretching, or even some strength training if you happen to be so inclined. (Canned goods can make a nice substitute for lightweight barbells.) If you do exercise outside, remember to maintain 6 feet of separation between you and others and always wash your hands when you return home, per the latest CDC guidelines.
Become the gourmet you always wanted to be
If you have extra time, you may want to use some of it to learn how to cook or cook something new. Learn to bake a new dish, experiment with recipes on your own, or follow an online cooking or baking course. When you have learned a new cooking or baking skill, or a new dish or dessert, you will have something to share with your loved ones and friends when everyone is able to gather together again.
Tackle a new DIY project at home
With entertainment venues, parks, restaurants, and other public spaces closed during the coronavirus pandemic, some people are using the extra time they have available to tackle DIY projects around the house. If you live in an area where hardware stores are deemed essential, you could pick up materials to complete a project (or more than one) you have not had time to tackle in the past months or even years. You could even make it an exciting family adventure, and let your children's artistic talents run wild.
Martin & Helms cares about the communities we serve throughout North Alabama. If you need help during this difficult time, we are here to provide you with support. Please give us a call in Huntsville or Decatur at 256.539.1990 or fill out our contact form. Our services extend to Madison, Athens, and the Tennessee Valley.