What You Should Know about Nursing Home Abuse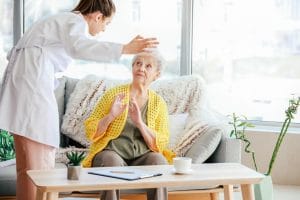 When we trust a nursing home to take in our loved ones, there's an expectation of care and compassion alongside professionalism and expertise. We want it to really feel like a home, safe and comfortable, with the added bonus of on-site medical attention. This isn't too much to ask. It is, after all, the point.
Sometimes, however, our expectations never make it to reality. In a terrifying study, the National Council on Aging (NCOA) found 1 in 10 Americans aged 60 or over have experienced some form of elder abuse despite how underreported the issue is. You may not see it coming. You may research a facility as thoroughly as possible and still face this troubling situation. However, there are red flags you can look for — complaints that suggest something nefarious and warning signs if your loved one isn't able to articulate their concerns — and knowing them can make all the difference.
The six types of nursing home abuse
Anyone can be a victim of abuse in some form or another. For something to go beyond "bullying" or harassment into abuse, there needs to exist an imbalance of power — such as physical strength, authority, status, or age — and a cycle to be repeated. Residents in nursing homes are, therefore and unfortunately, common victims, especially if they suffer from physical or mental ailments that require extensive support from aides.
Here are some of the forms of elder abuse, according to the NCOA:
Emotional abuse: verbal threats, harassment, and/or intimidation
Physical abuse: the purposeful infliction or neglect of/towards pain or injury
Sexual abuse: a form of physical abuse; nonconsensual touching or intercourse
Passive neglect: a failure of the basic level of care, including food, water, shelter, and medical care
Willful deprivation: the same as passive neglect but done purposefully, and includes any sort of intentional exposure to physical, mental, or emotional harm
Financial exploitation: the withholding or misuse of an older adult's resources by another
It's important to recognize that, while the above may seem obvious, abuse often doesn't look like what we see in the media. One of the reasons why it may be underreported is simply that it isn't always noticed, especially if the victim is unable to speak up about it. This is why understanding what abuse is, isn't enough. You should also know what it looks like — and what it sounds like.
What the red flags actually look like
There are a number of "red flags" that could indicate abuse in a nursing home. If you notice odd charges or debits to your loved one's account, or if your relative suddenly starts asking for large sums of money, it could be a sign of financial abuse or mismanagement.
Not all red flags are this obvious, however – especially when your loved one has difficulty communicating because of physical or mental injuries, or if you live far away and cannot check in on your loved one that often. Here are some things to look out for and listen for:
Changes in hygiene
Dirty linens and rooms, including signs of pests or vermin
Sudden wight loss or gain
Lethargy (which can indicate unnecessary chemical restraints)
Bruises, lacerations, or other physically noticeable injuries
Sudden incontinence
Bed sores
Complaints of pain or discomfort
Social withdrawal, irritability, or other changes in personality or behavior
Crowded hallways and floors
Missing or broken handrails, bedrails, or other adaptive technologies
Another red flag for potential abuse is the staff. Is there a new nurse, aide, or staff member to greet you every time you go? Does your loved one not know the names of the people who work there (assuming he or she has the mental faculties to do so)? Is the chef following your loved one's recommended or mandated dietary needs? Does the staff seem distant, disinterested, or uniformed? Constant turnover in staff may indicate mismanagement, and the candidates they hire may not be truly interested in protecting your loved one.
In the end, the best thing you can do is trust your gut. This doesn't mean any one of these symptoms by itself is definitive proof your loved one is a victim of abuse, nor does it mean paranoia is always right. But if you see or hear something that doesn't sit right with you for whatever reason, the best thing to do is not to keep it to yourself:
If, however, you do find evidence of elder abuse after these steps, the next thing you can do is contact an attorney. The right representation will fight tooth and nail for the justice and compensation your family deserves and can help ensure they never go through anything like this again. At Martin & Helms, our Huntsville nursing home attorneys can do just that and more, whether you're right here in town or in Decatur, Madison, Athens, and all of North Alabama. Call us today at 256-539-1990 or fill out our contact form for more information. We can't undo the trauma and pain your loved one has gone through, but we can and will make sure it doesn't happen again.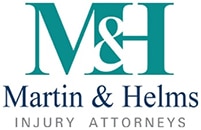 Choosing the right personal injury attorney is an important step in building a better future. You deserve a lawyer who works one-on-one with you, and who can develop a plan for you to move forward. When you choose Martin & Helms, you get Clay Martin and Tara Helms: experienced, compassionate counselors who put your best interests first. We invite you to read more about us.