What You Should Know about Nursing Home Neglect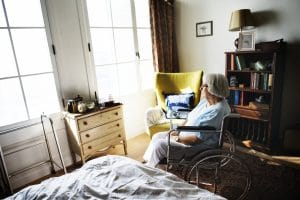 Not all forms of mistreatment towards older adults are malicious. It isn't something anyone wants to think about, of course, but it is important to understand what neglect is if you have a loved one in any sort of long-term care facility. In fact, even if they live at home but have a live-in aide, the same rules would apply: there is an expectation of duty and care, and standards to be met. When that doesn't happen, knowing how to categorize the experience can help you figure out your next steps to ensure the safety of the victim.
If you suspect any sort of mistreatment in any form, whether neglect or abuse, trust your gut and investigate. True professional care-takers and aides have nothing to hide and should be eager to answer your questions and reassure you, so just the way they respond to you can be a major clue.
Categories of nursing home neglect
A lot of warning signs of abuse are also warning signs of neglect, because neglect in and of itself is a form of passive abuse. Neglect refers to the intentional or accidental lack of care from a caretaker to their charge. There are four main categories of nursing home neglect that fall under that umbrella:
Medical. This could be neglecting or improperly caring for an injury or illness, failing to administer medication, or anything else that fails to attend to or prevent a resident's medical concerns. Signs of this could include visible infections of lacerations, a sudden decline in health, bedsores, and/or any persistent illnesses.
Basic needs. Any type of neglect that deprives a resident of food, safe and clean shelter, and water. Some signs to look for here could be unexplained weight loss, unsanitary living conditions, inadequate nutrition (leading to faintness and irritability amongst other things), and papery skin.
Personal hygiene. The failure of the nursing facility to properly assist the resident with bathing, laundry, and dental care. The signs of basic needs neglect would also apply here, along with rotting teeth, bleeding gums, extreme body odor, and rashes.
Social or emotional. All neglect is horrific and damaging, but this form is especially cruel. Isolating or ignoring a resident, or otherwise neglecting their social and emotional needs fall under this category. This could lead to a steep decline in mental health and clarity, along with paranoia, depression, and resentment.
Some of these signs are more obvious than others. This is why transparency and attention to detail is so important, especially if the resident in question isn't able to speak about their experiences. This is also why, sometimes, you need to follow your gut. It doesn't mean drastic action immediately, but it is always worth researching something that doesn't seem right.
The rights of neglected nursing home residents
Like most forms of abuse, there are laws in place to hold perpetrators of nursing home neglect accountable. There are also certain rights the residents have, entitling them to a certain level of care. This ensures a victim and their family can seek justice and compensation for their pain and suffering, as their attorneys can use those laws and rights as the foundation of their case.
In cases of neglect, the nursing home or facility may be held liable if any of the following can be proven to have resulted in the harm of the patient or resident:
Negligent hiring, such hiring those who are under-qualified, improperly trained, or otherwise unfit for the job. The facility is also vicariously liable for any bad acts made by its employees during the scope of their duties.
Inadequate training refers to the actual training given to staff by the facility being inadequate or incorrect.
Understaffing, which can lead to higher tensions and cut corners, such as skipping rounds or essential care-taking steps to save time.
Medication errors such as incorrect doses, failing to administer on time, or wrong prescriptions.
Breach of obligations, statutory or regulatory.
Under federal law, the residents themselves have protected rights, including but not limited to:
The right to manage your own money or choose someone you trust to do so for you;
The right to respect and dignity;
The right to be informed, in writing, of all services and fees before you join the nursing home;
The right to privacy and personal property, as long as it does not compromise the health and safety of others;
The right to see the doctor you're comfortable with and be informed of all your conditions and necessary medications, along with the right to refuse any treatment; and
The right to an environment fit to be a home with care, comfort, and as much independence as possible.
This means if you or your loved one face elder abuse or neglect from a nursing facility, there are steps you can take to receive compensation and justice for all pain and suffering. When you trust a nursing home or facility to care for your loved one, you are right in expecting a certain standard of comfort and support. When that trust is betrayed, you need the right people on your side to fight for you. Our Huntsville nursing home abuse attorneys at Martin & Helms have years of compassionate experience protecting the rights of people just like you, and we're here to help in Decatur, Athens, Madison, and throughout the Tennessee Valley. For more information, call us today at 256-539-1990 or fill out our contact form.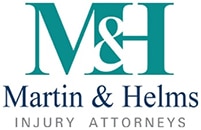 Choosing the right personal injury attorney is an important step in building a better future. You deserve a lawyer who works one-on-one with you, and who can develop a plan for you to move forward. When you choose Martin & Helms, you get Clay Martin and Tara Helms: experienced, compassionate counselors who put your best interests first. We invite you to read more about us.