Why Left-Hand Turns by Trucks Can Be Deadly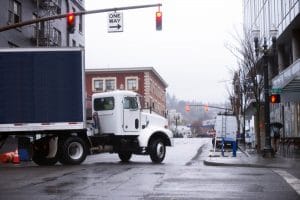 Have you ever noticed that UPS trucks almost never make left-hand turns? If you have not noticed before, you will now. There is a good reason for this, based on real-life data into truck crashes and fuel usage. Left-hand turns cause more accidents and actually eat up more fuel when making deliveries – so eliminating them makes the truck drivers more efficient and safer out on the road.
According to BigThink.com, UPS delivers over 18 million packages every day. A tremendous amount of computing power goes behind routing and delivering these packages, and efficiency is key. Efficiency means getting packages to their destination quickly and safely. And, as they point out, one of the keys to this efficiency is rarely turning left.
The problem with turning left
Left-hand turns are generally considered unsafe for all drivers. They present several challenges, including:
Crossing several lanes of traffic to make the turn
Failing to yield right of way
Gauging speed and distance of oncoming vehicles
Lack of visibility around the vehicle
Making a series of judgements in a short amount of time
Not all drivers remembering to use turn signals
Risk to pedestrians crossing the street
Trying to "beat the light"
These risks are present in all vehicles, but when you apply them to delivery trucks and tractor-trailers, the hazard is even more heightened. This is why UPS decided to approach the problem by eliminating the problem altogether.
Why UPS trucks don't turn left
Big Think noted that, in the early days of UPS, the company assumed that a direct route was the most efficient way to deliver packages. However, after a while, they noted inefficiencies in fuel caused by idling in traffic waiting for lights to change, and left-turn crashes causing injuries and insurance payouts. After instituting a delivery policy that kept left turns to a minimum, efficiency skyrocketed.
According to UPS, since making the change, they have "saved 10 million gallons of fuel, avoided the emission of 20,000 tons of CO2, and delivered 350,000 more packages a year."
Jack Levis, UPS Senior Director of Process Management, says the company does not ban left turns outright. "We will make left-hand turns, but not ones that are unnecessary. We don't need to go in circles all day long by making only right-hand turns. We have tools analyze the number of left-hand turns for each route, and we can work out which ones are avoidable."
Tractor-trailers take substantially longer to make a left-hand turn
It is of utmost importance for tractor trailer drivers to make sure that they have enough time before making a left turn. It takes 16 seconds just to make a left turn in an 18-wheeler. It takes 10 more seconds to get up to 35 mph after making a turn in a tractor-trailer. Drivers of tractor-trailers must make sure that the gap between them and oncoming vehicles is big enough to turn safely and should never try to force others to slow down or stop for them. Thus, one of the most important things for a tractor-trailer driver to practice before entering a left turn is patience.
If you or a loved one suffered injury in a left-hand turn crash, talk to the Huntsville truck accident attorneys at Martin & Helms. We will investigate your accident and injuries and hold the right parties accountable.
To schedule your free consultation in our Huntsville or Decatur office call 256-539-1990 or we invite you to reach out to us through our contact form. Cases are handled on a contingency fee basis so there is no cost to you unless we win your case. We serve clients in North Alabama including Huntsville, Decatur, Athens, and Madison.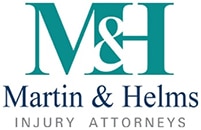 Choosing the right personal injury attorney is an important step in building a better future. You deserve a lawyer who works one-on-one with you, and who can develop a plan for you to move forward. When you choose Martin & Helms, you get Clay Martin and Tara Helms: experienced, compassionate counselors who put your best interests first. We invite you to read more about us.