Are "Stress Baking" and Pandemic Cooking Leading to a Surge in Burn Injuries?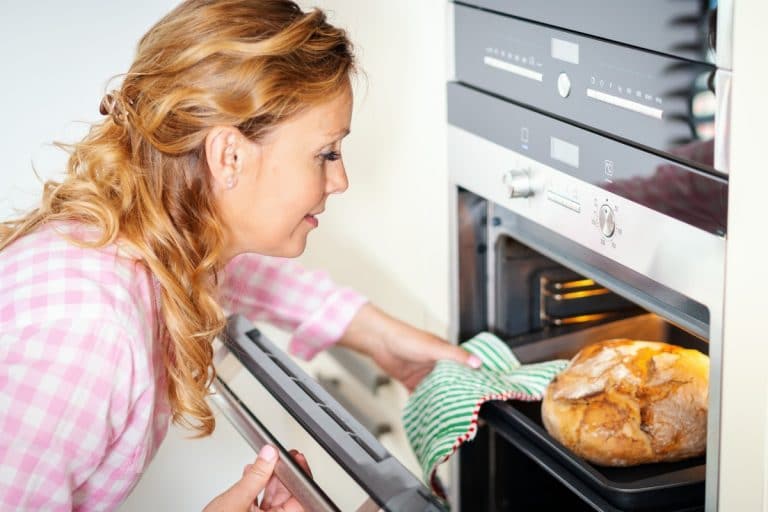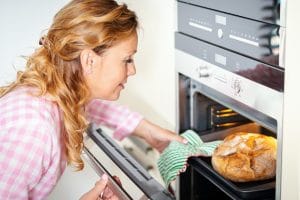 The holiday season always sees a rise in the number of kitchen-related injuries. People suffer with burns, or cut themselves on sharp knives, or set the back half of the house on fire when they forget to defrost the turkey before they drop it in the deep fryer.
This year, however, is different. Now, the burns and cuts are not necessarily the result of holiday gatherings, but of boredom. The number of people who started baking during the pandemic let to unprecedented shortages in yeast and flour, and for a while, it was impossible to buy mason jars, too. All of this "stress baking" and experimental cooking has also led to an increase in burn injuries.
At the Firefighters Burn Institute Regional Burn Center at UC Davis Medical Center in Sacramento, "one of the largest burn treatment facilities in the western United States," per The Washington Post, "cooking accident burns have even outnumbered injuries from the major wildfires earlier this year…. with a sixfold increase from March to May."
Why the number of kitchen fires and burn injuries may have increased during COVID
The theme of 2020's Fire Prevention Week was even "Serve Up Fire Safety in the Kitchen," and a more prescient program we have never seen. About half of all residential fires are the result of kitchen mishaps, mostly because of unattended cooking. There are a lot of reasons why such an increase in burn and knife injuries could have been anticipated:
Inexperienced cooks can make mistakes. Even if you've been cooking your whole life, you probably still grab a hot pan the wrong way, sometimes. Professional chefs suffer burn injuries, so it makes sense that the average home chef would, too. But now there are a lot of inexperienced bakers and cooks in the kitchen, and if they're paying more attention to the Instagram recipe than the stove – or their mandolins – accidents are bound to happen.
Kids can cause a distraction. A lot of children are home now because they are attending classes remotely. Kids wandering in and out of rooms or searching for snacks can distract the cook from what he or she is doing. A distracted cook is a dangerous cook, especially if he or she leaves the food unattended, or puts down a dish towel a little too close to the flame.
Kitchen gadgets and appliances can fail. There have been a lot of exploding pressure cookers over the last couple of years, leading to several recalls. Those cookers were defective, but appliances do wear out, and they can spark a flame.
Keeping yourself and your family safe this season
Even without a pandemic, the holiday season always sees more burn injuries than other times of the year. Whether you're cooking only for your immediate family or hosting a small outdoor gathering for the holidays this year, there are some things you can do to reduce the risk of burn injuries.
Keep kids out of the kitchen and away from the grill.
Concentrate only on cooking; designate someone else to set the table, pour the drinks, and handle any non-food related concerns.
Wear fire retardant aprons and mitts and keep your towels far away from the stove top.
Always lift the lids of your pots away from you, to reduce the risk of scalding burns.
Defrost the turkey before you put it in the deep fryer.
Keep a fire extinguisher and a bucket of sand handy. (Water can spread a grease fire.)
Never leave lit candles unattended, and keep them away from children.
Secure your tablecloth to reduce the risk of someone pulling it – and the food – across the table.
We want everyone to have a safe and burn-free holiday. The Huntsville burn injury attorneys at Martin & Helms are here to fight for justice for you if your injuries are caused by someone else's negligence. Please call 256-539-1990 or complete our contact form to schedule a free consultation. We also serve injured clients in Decatur, Athens, and Madison, and throughout North Alabama.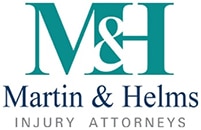 Choosing the right personal injury attorney is an important step in building a better future. You deserve a lawyer who works one-on-one with you, and who can develop a plan for you to move forward. When you choose Martin & Helms, you get Clay Martin and Tara Helms: experienced, compassionate counselors who put your best interests first. We invite you to read more about us.