Do I Need a Huntsville Lawyer for My Camp Lejeune Water Contamination Claim?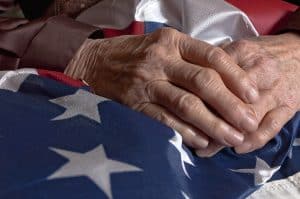 On August 10, 2022, Congress passed the Camp Lejeune Justice Act of 2022, which was part of the Honoring Our Promise to Address Comprehensive Toxics (PACT) Act. This law eliminated a lot of the barriers for veterans and their family members to claim compensation based on toxic exposure. The chances are good that you've probably heard a radio ad or seen a TV ad about the fund.
If you or your family member was affected by the toxic water at Camp Lejeune, you have the right to seek compensation. Know, however, that the Administration is the LARGEST integrated healthcare system in the country. There may be millions of people who are eligible for compensation. While you are never legally required to hire a lawyer for anything, we believe it is in your best interest to work with one of our Huntsville personal injury attorneys on your claim to ensure that you are not denied the benefits you rightly deserve.
Who can file for benefits?
According to the Veterans Administration website, you can file for benefits if you meet three criteria:
You served at Camp Lejeune or MCAS New River for 30 days (cumulative) from August 1953 through December 1987.
You did not receive a dishonorable discharge when you separated from the military.
You have a current diagnosis of one of the following presumptive health conditions:

Adult leukemia
Aplastic anemia and other myelodysplastic syndromes
Bladder cancer
Kidney cancer
Liver cancer
Multiple myeloma
Non-Hodgkin's lymphoma
Parkinson's disease
The benefits include:
Healthcare benefits for past medical care (out-of-pocket expenses). You may qualify for these out-of-pocket expenses if you had any of the following 15 conditions:

Bladder cancer
Breast cancer
Esophageal cancer
Female infertility
Hepatic steatosis
Kidney cancer
Leukemia
Lung cancer
Miscarriage
Multiple myeloma
Myelodysplastic syndromes
Neurobehavioral effects
Non-Hodgkin's lymphoma
Renal toxicity
Scleroderma

Compensation for your injuries
How do I obtain my benefits?
We believe the best course of action is to consult with our experienced Huntsville personal injury lawyers. We're skilled at much of the detail work you'll need to support your claim.
If you don't have the proper information/proof of residency, your claim will be denied.
If you don't file by the proper deadline in the proper way, your claim will be denied.
If you submit incomplete or improper medical reports, your claim could be denied.
Let us help you ensure that you process your claim correctly and with the proper written support documentation.
What documentation do I need to file a Camp Lejeune toxic exposure claim?
The proper documentation includes obtaining:
Your military records. These include confirmation from your military records that you served at Camp Lejeune or MCAS New River for the required time while on active duty, or in the National Guard or Reserves. We'll also help you show that you are a veteran, a reservist, or a guardsman.
Your medical records. These records need to show you have one or more of the 8 illnesses on the presumptive conditions list, and/or one of the 15 combined conditions we list above. We'll work with your physicians to ensure they do more than just say you have one of the required medical conditions. We'll help ensure the physician can state how he/she arrived at your diagnosis, what diagnostic tests were used, the current state of your health, what treatments you've had, what treatments you'll continue to need, and the overall state of your health.
How do family members obtain their benefits under the law?
The Veterans Administration is very particular about what documentation you need if you're a family member. This includes:
Documentation (such as a marriage license, birth certificate, or adoption papers) proving your relationship to the Veteran who meets the service requirements.
Documentation (such as base housing records, military orders, utility bills, or tax forms) proving "that you lived at Camp Lejeune or MCAS New River for at least 30 days from August 1953 through December 1987".
Medical records that show you have one of the 15 listed conditions. The medical report will also need to show the date your illness was diagnosed, and that you have been or are still being treated for the illness.
Evidence that you paid health care expenses for your condition during one of the following periods listed below:

Medical care you received on or after August 6, 2012, and up to 2 years before the date of your application – if you lived on Camp Lejeune between January 1, 1957, and December 31, 1987.
Medical care received on or after December 16, 2014, and up to 2 years before the date you apply for benefits – if you lived on Camp Lejeune between August 1, 1953, and December 31, 1956. For example, you may want to provide a Camp Lejeune Family Member Program Treating Physician Report (VA Form 10-10068b). The form isn't required but it can help confirm your eligibility. Your physician will need to fill it out and sign it.
The last condition on the list is another reason to consult with Martin & Helms. The evidence you'll need may not be readily available because of how long it has been since you lived on base, or because your records may have been destroyed in the 1973 fire. We have the resources available to help you pursue your claim if this is the case.
You only have two years from the date the Act was signed into law to submit your claim for compensation, and the clock is already running.
If you lived or worked at Camp Lejeune from 1953 to 1987, and developed a serious illness, the experienced personal injury lawyers at Martin & Helms, P.C. are ready to help you secure the medical and disability benefits you deserve. We believe our veterans and their families deserve the best counsel possible for the sacrifices they made for all of us. To schedule a consultation to discuss your case, please fill out our contact form. We have offices in Huntsville and Decatur, and serve clients in Madison, Athens, and North Alabama.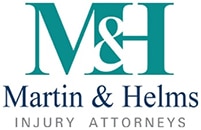 Choosing the right personal injury attorney is an important step in building a better future. You deserve a lawyer who works one-on-one with you, and who can develop a plan for you to move forward. When you choose Martin & Helms, you get Clay Martin and Tara Helms: experienced, compassionate counselors who put your best interests first. We invite you to read more about us.