Is Physical Therapy Covered in a Car Accident Claim?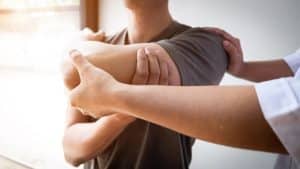 In a car accident claim, there are many medical expenses for which you can be compensated. You are able to be reimbursed for any medical services you need during and after your accident. But many car accident victims forget to include compensation for their physical therapy expenses.
Physical therapy, however, is a medical expense. As such, you can include the cost of therapy when you seek damages after a Huntsville car accident.
What are the benefits of physical therapy?
Physical therapy helps injured victims in many ways. Depending on the severity of your injuries, you have a greater chance of avoiding any long-term complications if you participate in physical therapy. Being physically active can help reduce the pain that you experience after an accident. The specific movements help you regain your mobility and your body becomes used to functioning on its own again.
Participating in physical therapy can also prevent you from needing surgery in the future. These injuries include soft-tissue injuries or nerve damage. Physical therapy helps you strengthen those muscles and ligaments and keep them fully functional. You may avoid future surgery when you have been proactive in treating your body right.
Types of physical therapy
There are different types of physical therapy that help reduce the pain for every part of your body. Some physical therapy exercises include:
Manual manipulation. This is a form of physical therapy that many medical professionals use to help relax your muscles and restricted joints. With this method, your therapist uses their hands to apply pressure to your muscles and tendons.
Massage. Just like manual manipulation, your therapist will massage the affected joints and center around rehabilitation in your muscles and joints.
Stretching. Your physical therapist will also encourage you to stretch and lengthen your muscles as a way to regain your flexibility and motion. Stretching before any type of exercise always helps in warming up your muscles.
Orthopedic care. Orthopedic physical therapy is what physical therapists use to treat any conditions that affect the musculoskeletal system. This includes diagnosing and treating conditions like joint pain, arthritis, scoliosis, and muscular dystrophy.
Who pays for my physical therapy?
The driver who is at fault for your car accident will be responsible for covering your physical therapy expenses. That is why establishing who is at fault for your accident is important. The at-fault driver's insurance policy should cover your medical expenses, including your physical therapy.
All Alabama drivers are required to carry some type of insurance coverage that covers damages for car accidents. This can be the bodily injury liability coverage that covers the costs of the other driver's injuries or the medical payments coverage that specifically covers the medical costs for their injuries. After an accident, you will file a third-party claim with the other driver's insurance company and seek reimbursement for your physical therapy through their policy.
What if the other driver isn't insured?
If the at-fault driver did not have any insurance, you would have to file a claim with your insurance policy. One of the insurance policies that is great for this type of occasion is uninsured or underinsured motorist coverage. This policy covers your medical costs and other damages when you have been hurt by an uninsured driver.
How do I calculate my physical therapy expenses?
It's also important to accurately calculate the right amount for your physical therapy. This can depend on several factors. If you only need temporary physical therapy, you will need to just calculate for that specific length of time.
But if you are dealing with long-term injuries, it can be a little more complex. If you work with a Huntsville personal injury lawyer to calculate your damages, your lawyer can use a method that will give you a realistic estimate of your long-term expenses.
Demonstrating your physical therapy expenses
One of the ways to prevent insurance companies from disputing your claim is by proving your physical therapy expenses. You will need different types of evidence to prove the validity of your expenses. Valuable documentation includes invoices from your physical therapist, copies of your medical records, detailed notes from your physician or physical therapist, and copies of your doctor's visits. Many of these records can outline the types and dates of services provided.
The longer that you stick to your physical therapy exercises, the more credibility you add to your injuries. If your injuries are serious, it is more believable that physical therapy is a necessary expense if you have been participating from the beginning. It can be difficult to prove your physical therapy expenses when you're not consistent with your routine.
How to deal with insurance policy limits
Like your own insurance policy, the other driver's insurance policy contains a specific limit. Their insurance company may argue that your physical therapy expenses exceed the driver's policy limits. Fortunately, there is a way that you can deal with this. In addition to the driver's insurance policy, their insurance company will likely try to settle your claim. They may offer you additional compensation to prevent you from seeking legal action in the future. You will have the chance to negotiate a fair settlement that will cover your physical therapy expenses.
However, you should never try to negotiate or accept a settlement without an experienced attorney on your side. If you have been hurt in a car accident, contact the lawyers at Martin & Helms. We want to help you fight for the justice that you deserve. Call our office at 256-539-1990, or complete our contact form to schedule your free consultation. We represent clients in Huntsville, Decatur, Madison, and Athens.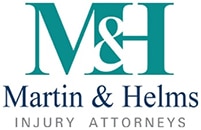 Choosing the right personal injury attorney is an important step in building a better future. You deserve a lawyer who works one-on-one with you, and who can develop a plan for you to move forward. When you choose Martin & Helms, you get Clay Martin and Tara Helms: experienced, compassionate counselors who put your best interests first. We invite you to read more about us.