Martin & Helms Is Committed to Community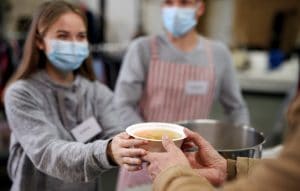 The holiday season is almost here, and many of us will spend time with friends and family. We'll share good meals and tuck our children in tight, content and secure.
But we know that not everyone has this option. We know that there are people right here in Huntsville, and throughout North Alabama, who are living with food and housing insecurity. Martin & Helms is committed to protecting the most vulnerable among us, because we all do better when we all do better.
Today, we want to talk about some of the charitable organizations that are near and dear to our hearts. We hope that you will join us, if you can, in supporting these organizations this year.
The Food Bank of North Alabama
Martin & Helms is a proud supporter of the Food Bank of North Alabama, and an enthusiastic participant in its yearly Legal Food Frenzy. For the last two years, we've helped the Food Bank raise funds to help families in need, and we're already preparing for next year's competition. (Attorney General's Cup three-peat, here we come!)
The Food Bank does extraordinary work, connecting local family farms to schools and food pantries to ensure that people get fresh, healthy, and delicious food to eat. You can donate to the Food Bank of North Alabama here.
The Downtown Rescue Mission
The Downtown Rescue Mission serves the homeless throughout North Alabama and Southern Tennessee. It offers hot meals and shelter, but it also provides recovery services and transitional support for the people of our community. Owen's House helps single women and mothers who need a fresh start. This charity means so much to us, and we are proud to support the work it does. You can donate to the Downtown Rescue Mission here, or apply to be a volunteer here.
First Stop
First Stop is a local organization dedicated to helping the homeless in the Huntsville community. They work directly with homeless camps, ensuring that the unhoused get the help they need from a source they can trust. They also offer hot meals, laundry services, and training classes. Martin & Helms is proud to contribute to this organization.
First Stop is currently raising funds to expand their facilities. You can donate funds or volunteer your time, contribute to their fundraising efforts, or donate to their Urgent Needs list.
Other local organizations serving Huntsville and North Alabama
There are many non-profit organizations working to make our community stronger every day. Here are some that could use your help:
At Martin & Helms, we take our commitment to our community seriously. Please call 256.539.1990 or reach out to us through our contact form to learn more about who we are and what we do, or if you are interested in partnering with us to help people in need.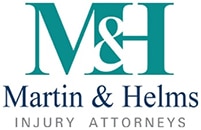 Choosing the right personal injury attorney is an important step in building a better future. You deserve a lawyer who works one-on-one with you, and who can develop a plan for you to move forward. When you choose Martin & Helms, you get Clay Martin and Tara Helms: experienced, compassionate counselors who put your best interests first. We invite you to read more about us.