Settling Your Car Accident Too Soon Can Be a Mistake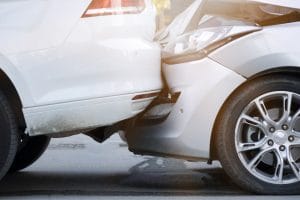 There's a natural order to things when you have been in a car accident. You talk to the police, get medical attention and hire an attorney when you've been injured, file an insurance claim to get your car fixed, and at some point you try to settle the personal injury side to your claim. Unfortunately, injuries can be unpredictable.
Treatment doesn't always go according to plan, especially when there have been soft tissue injuries that can take time to heal. You may need to try different courses of treatment for physical therapy to find the right combination to begin feeling better. If your car accident was so severe that you required surgery and a lengthy recovery, you may be in for some surprises along the way there, too. When your recuperation period is uncertain, jumping to settle your claim can be harmful.
Patience is needed to reach the right settlement
Once you sign a settlement agreement, you have legally bound yourself to the terms it contains. The implications of that are that the insurance company and party who caused your injuries are officially off the hook for anything further, no matter what surprises may surface in the future. That's why it's so important to take stock of potential future complications before you sign any agreement.
Cases rarely settle quickly as there is often back and forth negotiation while the insurance company tries to find ways to mitigate their insured's liability to justify lowering an offer. It can try any injured victim's patience to the point of wanting to just put it all behind them as quickly as possible and that's what the insurance company wants. You save them money when you cave in, which can be a very costly mistake when you were seriously hurt.
By allowing your attorney to properly work your claim, you will come out the other side in much better shape. Good settlements require time to:
Thoroughly investigate your claim
Establish fault of the other party
Obtain witness statements
Gather accident reports, the EMS run report, and photographs of the accident scene, vehicle damage, and your injuries
Catalog all health care providers providing treatment
Obtain all information related to your treatment records, medical bills, and payments made
Determine the weak and strong points of your case to assist with negotiation and defenses
Negotiate with the insurance company
Most accident cases do settle out of court but sometimes it becomes necessary to begin preparing for trial to make that happen, and even then, there is a chance the insurance company won't flinch so your case will proceed to trial.
Shortchanging yourself by settling quickly
Healing from an accident does not involve setting a timer. Doctors can give you a ballpark idea of how long certain injuries take to recover. Everyone heals differently and until you get closer to that point, it can be tough for medical professionals to definitively say they can release you from care because you've reached maximum medical improvement. Until that happens, there is always the potential that you'll need more treatment after some time passes.
Some injuries can take numerous surgeries or procedures over a long period of time making it hard to settle your case in a timely manner without obtaining a prognosis from your doctor about the likelihood of future medical treatment. When this happens, it's important to consider any future medical expenses, which can require obtaining an independent medical evaluation to help assess those future expenses.
If you sign a settlement agreement too fast, you may be cutting off any opportunity to have necessary treatment covered by the person who caused your health issues in the first place. That places you squarely responsible for potentially paying thousands of dollars to get better. Considering the average emergency room bill these days can run upwards of $5,000 just for an exam and a test or two, you can just imagine what a future surgery might run.
Other factors to consider include:
Your diminished quality of life if your condition does not improve.
Loss of companionship of your children and spouse if you are unable to participate in daily activities.
Loss of income to your household if you cannot continue in your field of employment, or any employment.
Medical equipment you may need to assist you with mobility or pain management.
Modifications to your home to make it more suitable to any disabilities you might be left with.
Returning for further treatment after a time gap can raise a coverage question with your health insurer who may claim it's "new" treatment rather than continued care.
The experienced car accident lawyers at Martin & Helms are committed to our clients' best interests at every stage of the settlement and litigation process. Working with a qualified attorney is important when you need to secure compensation that will encompass the costs of future medical treatment and losses you may suffer once your settlement has become final.
To schedule your free consultation in our Huntsville or Decatur office, call a member of our legal team at 256.539.1990 or we invite you to reach out to us through our contact form to tell us your story. We fight for the rights of injured clients located across North Alabama including Huntsville, Decatur, Athens, and Madison. Cases are taken on a contingency fee basis, so you pay nothing unless we win.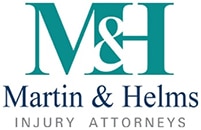 Choosing the right personal injury attorney is an important step in building a better future. You deserve a lawyer who works one-on-one with you, and who can develop a plan for you to move forward. When you choose Martin & Helms, you get Clay Martin and Tara Helms: experienced, compassionate counselors who put your best interests first. We invite you to read more about us.