Stanford University Study Links Vaping with a Higher Risk of COVID-19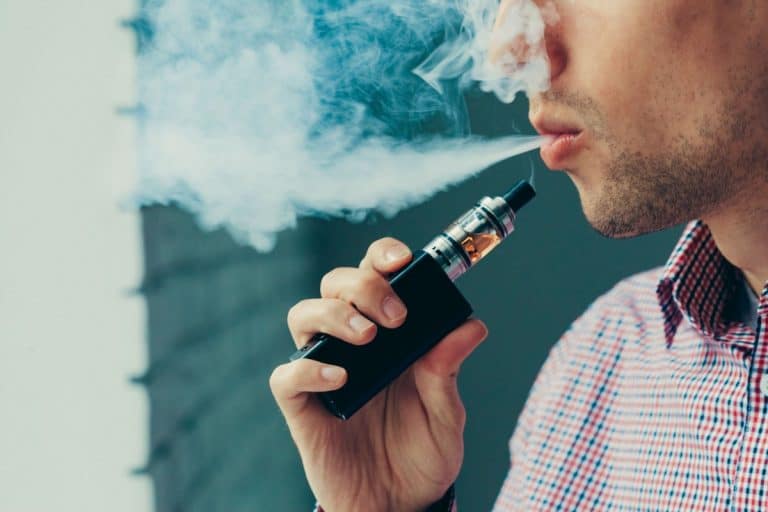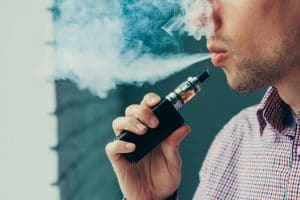 Studies have already shown that e-cigarettes made by JUUL and other companies are dangerous products. These products are more formally called electronic nicotine delivery systems (ENDS). These battery-powered devices have become a popular substitute for traditional cigarettes, pipes, and cigars – especially among adolescents and young adults.
In addition to catching fire, e-cig vapors include dangerous chemicals such as nicotine and carcinogenic volatile organic compounds. The use of Vitamin E acetate, "an additive found in illicit cannabis-containing vapes," is contributing to deadly vaping illnesses. Other symptoms and disorders, according to the CDC, from use of e-cigarettes, include pneumonia and central nervous system depression.
The Stanford study showing a causal connection between vaping and the coronavirus
A new peer-reviewed study by Stanford University, reported by WCNC, now confirms a new risk for e-cigarette users – an increased danger that teenagers and young adults who use e-cigs (vapes) have a much higher risk of developing COVID-19 the dangerous and often deadly flu disease that has spread across the world.
Back in 2019, the attorney general for North Carolina filed a lawsuit against Juul, a leading e-cigarette manufacturer. Now, the peer-reviewed study is highlighting the new danger.
According to Dr. Bonnie Halpern-Felsher, the study's leading author, the researchers expected some relationship between vaping and COVID-19. They didn't expect the very strong relationship that the odds ratios from the study found. Dr. Halpern-Felsher said the study found a "significant correlation" between vaping and the coronavirus. Specifically, she said the study found "If you have ever used an e-cigarette you are five times more likely to be diagnosed with COVID 19."
If you've vaped in the last 30 days, the ratio increases to being seven times as likely to develop the disease. The study said that lung function isn't the only correlation. Another problem is that many teens and young adults share their vaping products among themselves. The hand to mouth action of using shared vaping products, by itself, creates an added risk of acquiring COVID-19.
In response to this new study, some legislators are urging the Food and Drug Administration to ban vaping until the pandemic ends.
At Martin & Helms, our Huntsville product liability lawyers file lawsuits against the makers, distributors, and sellers of defective products. We also file wrongful death claims if a loved one dies due to the use of a defective products. We work with product safety professionals who understand and can demonstrate why products like e-cigarettes are defective. To discuss any lung illness or product liability claim, call our skilled trial lawyers at 256-539-1990 or fill out our contact form to schedule a free consultation. We file product liability and wrongful death claims across North Alabama including Huntsville, Decatur, Athens, and Madison.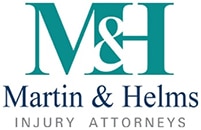 Choosing the right personal injury attorney is an important step in building a better future. You deserve a lawyer who works one-on-one with you, and who can develop a plan for you to move forward. When you choose Martin & Helms, you get Clay Martin and Tara Helms: experienced, compassionate counselors who put your best interests first. We invite you to read more about us.