Vaping Illnesses and Deaths Are Increasing: Are the Devices Themselves to Blame?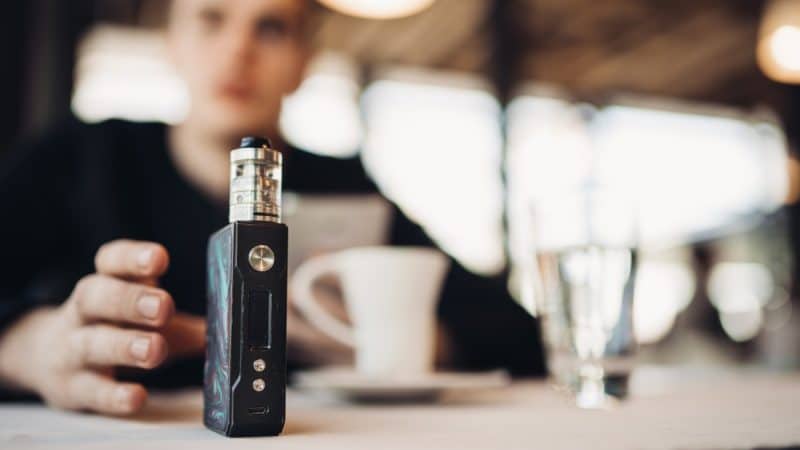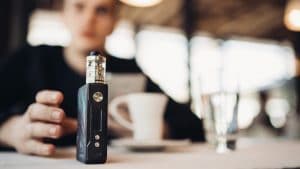 Vaping used to be marketed as a safer alternative to cigarette smoking.
Not anymore.
Doctors are now working hard to find out why so many vaping illnesses and deaths are occurring. Originally, researchers focused on "tainted vape oil containing cannabis or nicotine extracts," according to USA TODAY. A recent report has suggested that vitamin E acetate could be the link to the illnesses. Other research, however, is looking to see if the devices themselves may be to blame.
Dr. Tony Casolara, who formerly worked as a clinical chief of the National Institute of Health's pulmonary medicine branch, says that now there "appears to be an unforeseeable mixture of elements resulting from the combination of metal, heat, THC and liquid, causing very different lung injuries." Dr. Casolaro currently works as a clinical professor at Georgetown University's medical school in Washington, DC.
Vape pens, also called e-cigarettes, have been in use for more than 10 years. There are numerous types and styles. Unfortunately, there is little regulation of the manufacture of these devices and what toxic chemicals might be released when the device is heated. Many of the devices now being studied include those manufactured in China, where the safety standards may be even lower than they are here in the U.S.
Research on the cause of vaping illnesses
The Food and Drug Administration is working to find the cause of these current vaping illnesses and is also working to developing standards for their usage. The USA TODAY report states that the FDA is currently examining 725 vaping devices and products.
Most illnesses are due to use of marijuana-based products, but some nicotine-based products are also causing lung illnesses:
"Vape pens can be used for THC or other cannabis-based oil or nicotine liquid. The 'juice' comes either in a bottle that users can top up their tank with, or in prepackaged cartridges, depending on the design…. Substances that might be perfectly safe to eat or rub on your skin become something entirely different when heated on a metal or ceramic coil, experts say. And the devices themselves may also be emitting toxic chemicals, particularly if they are held together with lead or cadmium solder."
USA Today reports that the levels of carcinogenic metals in fumes are above the minimal risk levels set the by Department of Health and Human Services. The devices, however, are not currently regulated – meaning vape manufacturers are cutting corners and putting users of the products at risk.
One manufacturer says that standardized testing would help regulators understand the cause of the vaping illnesses. Currently, according to a Columbia University professor, the only testing is the one being done on millions of young people.
Read More: E-Cigarettes Aren't Safe. We Want Your Kids to Know.
Liability for defective products
As deaths and lung illnesses rise, the best way to force regulation while compensating victims will likely be the filing of lawsuits against the manufacturers, distributors, and sellers of these vaping devices. Families of deceased victims and patients who have suffered a lung-illness have the right to file product liability claims to hold companies who profit from the products accountable. The basic requirements of a product liability lawsuit are to show:
That the manufacturer, distributor, or retailer sold the vaping device
That the vaping device or juices are defective
The use of the vape pen or e-cigarette caused death or personal injury such as a lung-illness
Makers and sellers of vaping devices may also be liable on the grounds they were negligent and that they breached the applicable warranties.
At Martin & Helms, P.C., our Huntsville defective vape pen lawyers work with product safety professionals and physicians to help show products were defective when used, and that the defects caused physical illnesses or death. We fight aggressively against the efforts of manufacturers to avoid responsibility for these devastating illnesses. To schedule a free consultation at one of our offices in Huntsville or Decatur, please call us at 256-539-1990, or complete our contact form. Martin & Helms, P.C. fights for clients in Athens, Madison, and throughout North Alabama and the Tennessee Valley.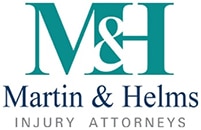 Choosing the right personal injury attorney is an important step in building a better future. You deserve a lawyer who works one-on-one with you, and who can develop a plan for you to move forward. When you choose Martin & Helms, you get Clay Martin and Tara Helms: experienced, compassionate counselors who put your best interests first. We invite you to read more about us.