Why Head-on Crashes Are So Deadly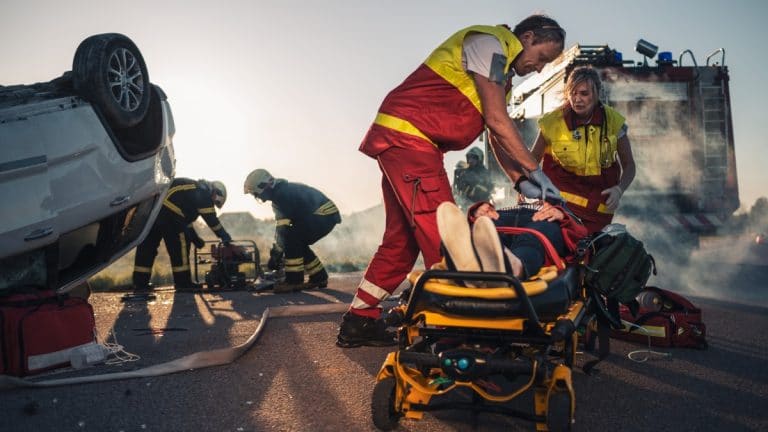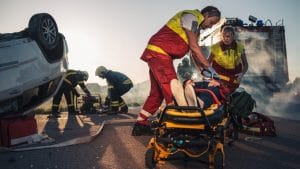 Head-on collisions are among the most-deadly (though least common) of all car accidents, accounting for about 2% of all crashes, but 10% of all fatal accidents.
The reason head-on car accidents are often fatal is a matter of physics: When two cars collide, they both release energy. That energy has to go somewhere, and so cars are designed to absorb as much of that energy as possible, which is why they crumple up. But in a head-on collision, especially at high speeds, the energy cannot be fully absorbed by the vehicle, which means some of it may affect the driver and passenger. Add in the risk of shattering glass (which can blow out when a car is hit at high speeds), and the snapping back of the head, neck, and shoulders because of the seatbelt and/or airbags, and you have a recipe for life-threatening injuries.
What causes head-on collisions?
Head-on crashes usually occur because a driver:
Was intoxicated or driving under the influence. Drunk drivers often don't know which way they're going. They can also cross lanes if the highway isn't divided by a barrier. Drunk drivers can go up or down the wrong on-and off ramps. They may turn left when they should have turned right.
Was distracted. Driver distraction includes any action that takes a driver's eyes off the road, hands off the wheel, and mind off the task of driving. Common examples including texting while driving, talking on a cellphone while driving, and eating while driving. If the driver's eyes are off the road, he/she can easily end up in the wrong lane.
Was too tired. Sleepy drivers need to get off the road instead of falling asleep where they can crash into an on-coming vehicle.
Passed when he/she shouldn't. On two lane highways, for example drivers should only pass if they are absolutely clear there is no traffic ahead. They should never pass when there is a curve, the weather is bad, or there is any obstruction such as overhanging branches. Passing on a two-lane highway risks crashing into cars coming down the other lane.
Other contributing factors that can result in a head-on crash include:
Speeding
Taking a corner too quickly
Not following road signs
Road obstruction such as dead animals, debris, or potholes
Tire blowouts
Injuries from head-on-crashes
When cars crash head-on at any significant speeds, the drivers and occupants of both vehicles are likely to die. Survivors often suffer catastrophic and crushing injuries such as:
Paralysis
Broken bones
Internal bleeding and organ damage
Heart failure
Loss of vision due to shattered glass
Many other injuries include muscle, ligament, and nerve damage
Survivors have the right to file their own personal injury claim against the driver and any other responsible parties. The families of anyone who was killed in a head-on collision have the right to file a wrongful death case. Unlike other states which allow damages for lost income and the loss and companionship of the loved one, Alabama wrongful death damages are awarded based on the concept of punitive damages. The purpose of the Alabama wrongful death claim is to punish the driver and any other responsible parties such as the owner of the vehicle driven by the careless driver.
At Martin & Helms, our Huntsville car accident lawyers understand how devastating it is to lose a loved one for any reason. We understand how hard it is to resume life after any serious injury. Our lawyers aggressively work to investigate the cause of the crash and to show the conduct by the defendants was wanton, reckless, and inexcusable. To discuss any death or injury claim, call our experienced trial lawyers at 256-539-1990 or use our contact form. to schedule a consultation. We file personal injury and wrongful death claims across North Alabama including Huntsville, Decatur, Athens, and Madison.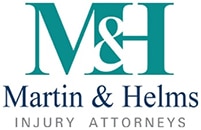 Choosing the right personal injury attorney is an important step in building a better future. You deserve a lawyer who works one-on-one with you, and who can develop a plan for you to move forward. When you choose Martin & Helms, you get Clay Martin and Tara Helms: experienced, compassionate counselors who put your best interests first. We invite you to read more about us.