Subrogation in Car Accident Claims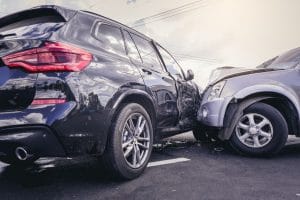 When you're hurt in an accident, you need immediate medical care. Most patients go to their local emergency room. There, the doctors provide a diagnosis and may suggest or apply an initial treatment. In serious cases, you may be admitted to the hospital. Victims of car accidents, slips and falls, construction accidents, and other accidents usually need to visit specialists, their general physician, and various types of therapists. Normally, your own health insurance (through private insurance, Medicare, or Medicaid) will pay these medical bills.
If your car is damaged, you need it fixed as soon as possible. You may need a temporary vehicle. If the car is totaled, you need a replacement vehicle. Typically, your own insurance company will pay the costs to fix or replace your car and to provide temporary transportation.
When your case settles or there is a verdict, the insurance company for the driver (or other responsible party) will pay the medical bills and property damage bills in addition to your pain and suffering damages and your lost income.
Subrogation is essentially the right of the initial payors of your medical and property damage bills to be reimbursed by the insurance companies for the responsible defendants. An experienced Huntsville car accident lawyer will explain how subrogation works and how that affects the amount you receive in a settlement or after a jury verdict.
Key questions in vehicle accident cases
There are certain questions that must be asked and answered when it comes to subrogation.
What are the rights of the insurance companies that pay your initial bills?
Do the defendants need to reimburse the insurance companies that pay the bills before your case settles or before there's a verdict?
If you are injured, what are your duties to pay back the bills that were initially paid by your own insurance carriers?
What happens (as often does) if the policy limits of the insurance company for the defendant is less than ALL of your damages (medical bills, car damage, pain and suffering, and lost income)?
What happens if the case settles for less than ALL your damages?
Who is responsible for future medical bills?
Who can seek subrogation?
In a car crash claim, there are typically two groups who will seek subrogation:
The healthcare provider. Sometimes, the hospital, doctor, or healthcare provider provides medical services/treatments even though you don't have insurance or don't have enough insurance. The health provider may reserve the right to a portion of your settlement or verdict as a way of making sure they are paid.
Your car insurance company. Normally, the insurance company that pays the initial bills does have the right to be reimbursed by the liable defendant. Your own insurance companies should notify you that they are reserving the right of subrogation (repayment) when or before they pay your bills. Typically, they'll provide this notice when it becomes clear to your insurance company that there was indeed an accident and that someone other than you is responsible.
The person/entity with subrogation rights may technically have a lien against any settlement or verdict. This means they should be paid from the settlement proceeds or verdict proceeds. Our team will review all the subrogation claims in your case before negotiating a settlement, so you can make an informed judgment as to whether to accept a settlement offer.
What if the settlement doesn't cover all your damages?
In some accident cases, the amount of the settlement or verdict may not fully cover all your damages, including pain and suffering. For example: say a car crash victim has $15,000 in medical bills and $10,000 in lost income is $10,000. The final award is $40,000.
This doesn't automatically mean that $15,000 is for medical bills, $10,000 is for lost income, and the remaining $15,000 is for pain and suffering. An attorney may argue that the victim's pain and suffering was much more than $15,000, and most of the settlement should be allocated to that.
Principles that apply to Alabama subrogation claims
The "made whole" doctrine. This principle says that the accident victim should be made whole (paid for all his/her damages) before any funds are used for subrogation.
The "common fund" doctrine. This principle says that the insurance company that prepays your bills should pay for the legal fees (normally to your lawyer) for the lawyer's work on behalf of the third-party insurance company.
There are many additional complicating issues that your lawyer will review. For example, the Employee Retirement Income Security Act (ERISA) of 1974 may also control how much an insurance carrier or federal agency (such as Medicare) is entitled to claim and receive.
Contact the attorneys at Martin & Helms today
At Martin & Helms, our Huntsville and Decatur personal injury lawyers have been fighting for personal injury victims for more than 20 years. We guide accident victims through each phase of the litigation process. We have a strong record of negotiating just settlements which include resolution of any subrogation claims. We're ready to try your case before a jury if necessary. To speak with a seasoned personal injury attorney, call us at 256-539-1990 or fill out our contact form to schedule a free consultation. We also serve injured clients in Decatur, Athens and Madison, and throughout the Tennessee Valley region and North Alabama.
Related Articles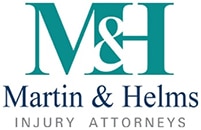 Choosing the right personal injury attorney is an important step in building a better future. You deserve a lawyer who works one-on-one with you, and who can develop a plan for you to move forward. When you choose Martin & Helms, you get Clay Martin and Tara Helms: experienced, compassionate counselors who put your best interests first. We invite you to read more about us.